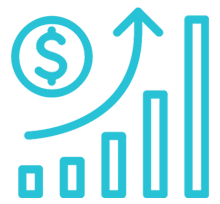 Trainings: QlikView, Qlik Sense, Advanced Data Visualizations
We do not teach software. We'll teach you how to answer your business questions and solve your business problems with dedicated software.
Our curriculum for Qlik trainings is based on Case Studies. The ultimate goal of our trainings is to equip our Attendees with relevant knowledge and skills which help them answer the key question: "How can I solve this problem and present it in an attractive way?". We educate our Clients according to David Kolb's Experiential Learning Cycle. We encourage our training Participants to experiment and play with data, visualizations and analytics, leading them to reflection. Then we transfer our knowledge they have to immediately apply to practice.
The exceptional training experience is provided thanks to unique combination of relevant trainer's education (Train-the-Trainers, Business Intelligence) and his multicultural experience in training delivery for the Fortune 500 global brands.
QlikView
For many years, one of the leading Business Intelligence systems. The software, born in Swedish Lund, revolutionized the Business Intelligence market around the world, thanks to numerous innovative and patented solutions. QlikView works perfectly in global organizations and small businesses as well. The versatility of the software is the result of a unique functionality that allows you to load, visualize and, above all, model data from a wide variety of sources – databases, files, web, big data solutions, API and more.
Qlik Sense
The younger brother of QlikView. The market success of QlikView has naturally led Qlik to create a new solution. Launched in 2014, Qlik Sense combines the best in QlikView (the ability to visualize, load and model data from many different sources, an associative data model) with the State of the art visualizations, ease of use and mobility. If you add an open environment and complementary products you get an extremely powerful analytics platform for both business users and business analysts.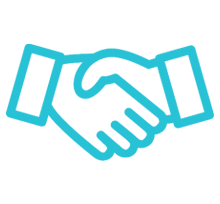 Consulting
Consulting is offered in three areas - implementation, analytics and advisory. We offer comprehensive services - from in-depth business analysis, through implementation and project management to maintenance and further development. If you lack analytical competencies in your company, we can provide you with knowledge hidden in your systems. You can either receive periodic reports, conclusions, recommendations or take an advantage of a specific data analytics project. In this scenario we can conduct e.g. Customer Analysis including segmentation (e.g. RFM \ RFV analysis), Churn Analysis and any other tailored to your needs. This will provide you with invaluable knowledge you can easily commercialize. If you have already started with Business Intelligence. we'll help you to make right choices, plan the implementation and analytics development in your company.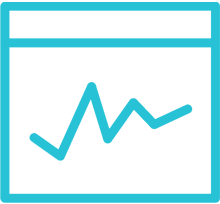 New Business Solutions
We also design end-to-end solutions based on analytics – we collect, model, visualize and analyze your data. Perhaps, you only have an interesting idea for a new analytics solution. You have neither the data, nor the system that collects them. We will complete a comprehensive project for you including data collection, analysis and attractive presentation layer. Example? Do you play football? Maybe your children train in a football academy. For one of them, we have prepared an application collecting data on their progress. Based on that, we have also created a solution that allows analyzing data by trainers, branch managers and academy owners.