Intro
Last month, the Marshal of the Sejm (lower house of the Polish parliament) resigned after media revealed, he has been used government planes for private purpose, including his family members. Soon after the scandal came to light, the Chancellery of the Prime Minister of Poland published a list of flights made by the four last  prime ministers, including Donald Tusk (The President of the European Council). I couldn't miss an opportunity for such an interesting analysis.
Key takeaways
Donald Tusk visited 57 countries as the Prime Minister during his two cadences (2007-2014)
The most distant location he visited was Santiago de Chile
The document published by the current Chancellery of the Prime Minister is full of mistakes, typos and missing trips
The outgoing President of the European Council relatively often took regular flights
Flying is a cool thing. If you are not afraid of planes, you usually like to fly. It's no different for politicians. Especially, when you travel in such an air-limousine. There is no doubt Gulfstream G550 tempts more than a brand new cruise bus.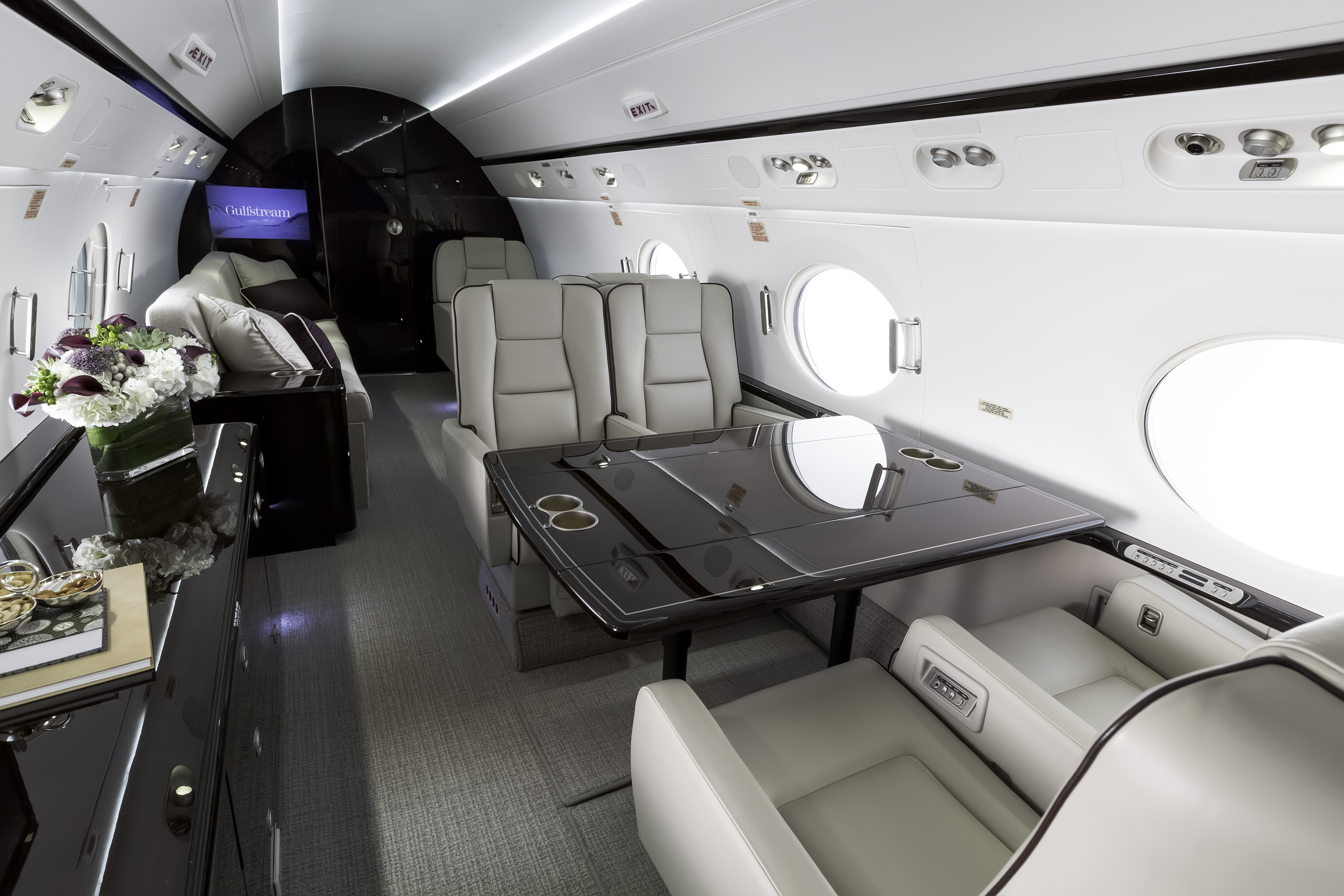 Donald Tusk didn't have the pleasure to fly with government Gulfstreams (they joined polish fleet in 2017).  Anyway, I have decided to analyze his air travels. The document published by the Chancellery of the Prime Minister turned out to be very low quality. E.g The Warsaw Chopin Airport is listed in six different ways! There are non-existing airports, one-way international flights, typos in airport codes, etc. Most of intercontinental flights are missing (USA, Canada, Singapore, Nigeria, Zambia and more). For those of you who are interested more in technical issues related to data quality, I will take it up in the next article on my blog. OK, let's get back to the point.
How much did Donald Tusk travel?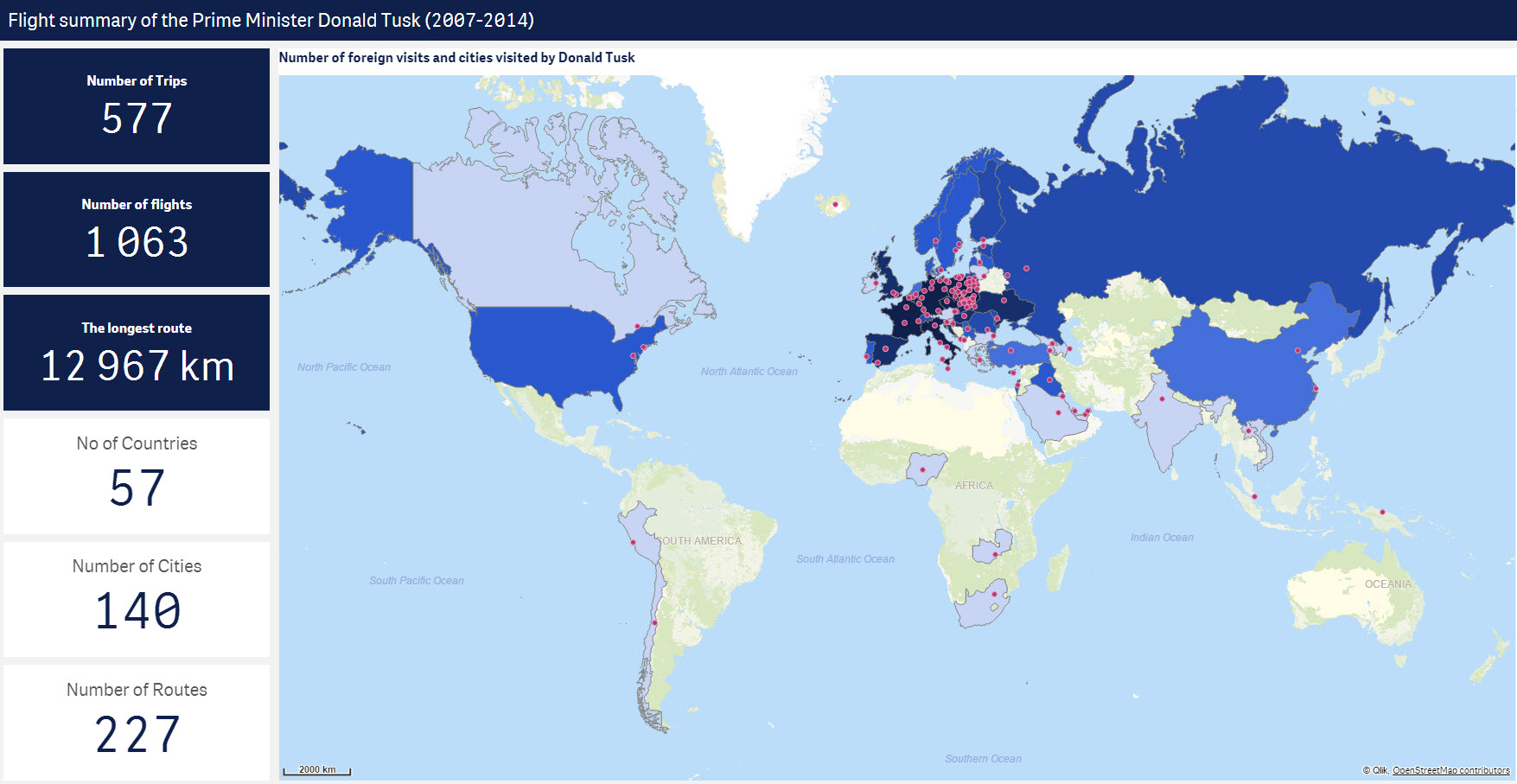 Donald Tusk visited 57 countries on 5 continents between 2007 and 2014. It seems, it's a lot. Though, when you dive into the flight list, it turns out that most of his trips are domestic flights and international routes to the major European capitals. Tusk didn't visit Australia and Oceania. The other long haul flights were quite rare. To sum up: it looks nice but his travel blog wouldn't sweep the competition.
62% of his flights were domestic. The leading route was naturally Warsaw-Gdansk (where he lives). Among international flights, the most popular destination is Belgium, or – to be precise – Brussels. Germany is the second most popular country visited by Tusk. France on a third place. Apart from that DT often went for Smažený sýr s hranolkami a tatarskou omáčkou (Czech dish) and pizza (yes – Italy). Surprisingly, he quite rarely visited UK. I can fully understand that, as Fish & Chips does not occupy one of the top places in my private food ranking.
He made 1063 flights, in total.
Which travel was the most attractive one?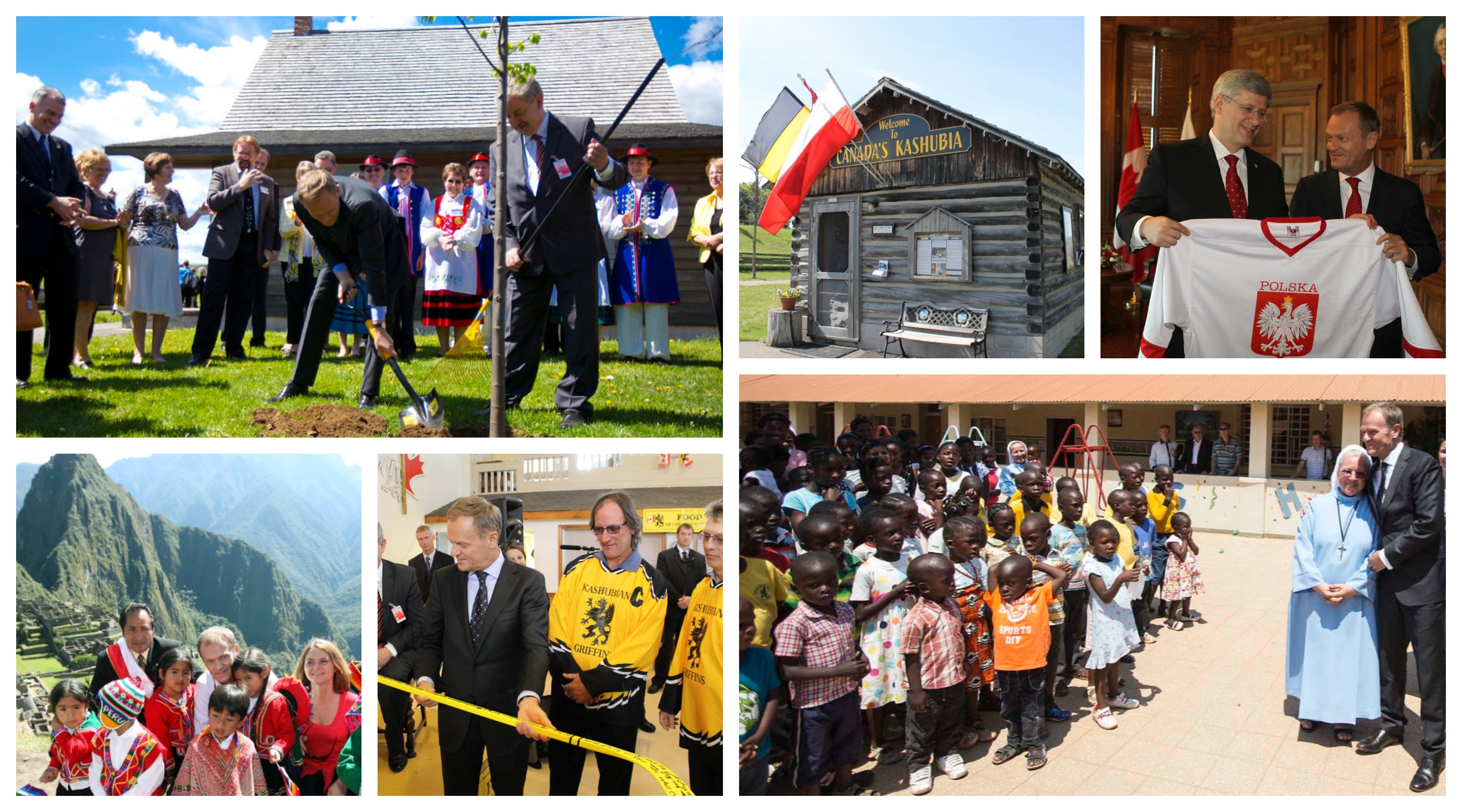 I'm definitely jealous of his trip to Peru. Taking  into account official press releases, that was probably the only journey, from which he brought nice pictures without a red carpet. I wish I could have also accompanied him in his trip to Zambia and RSA. The fun fact I found is, he visited Kashubians in Ontario, Canada. It is a unique ethnic group, living in the north of Poland and speaking specific language, much different from polish, though influenced by polish and german as well. Kashubian language with Canadian accent – that sounds awesome!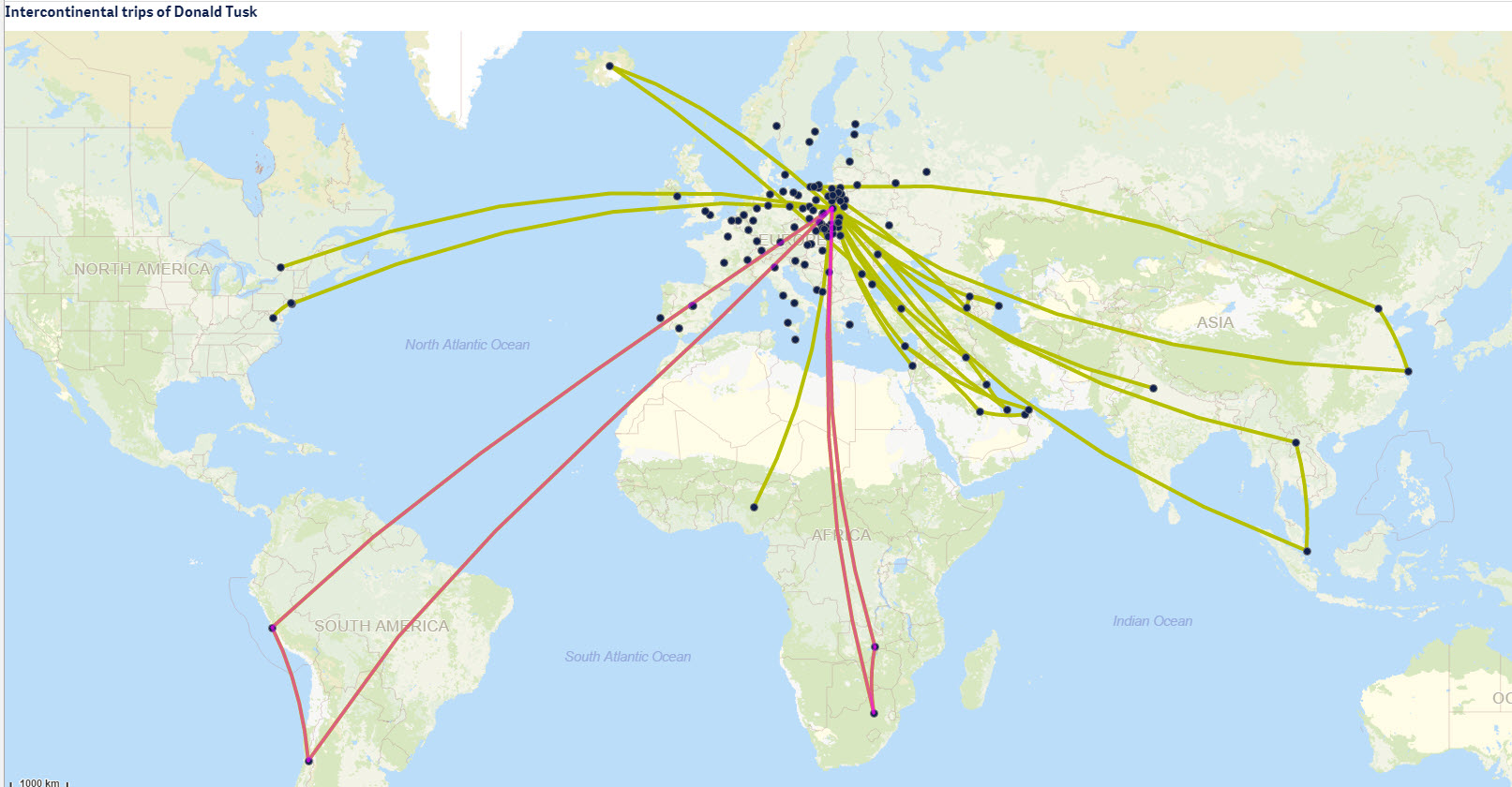 I guess, some of you, who are familiar with long-haul routes and soviet aviation, will pay an attention to a tiny little detail – the direct return flight from Santiago de Chile to Warsaw. It's 13 000 km, while the maximum range of Tu-154 provided by official documentation is 6600 km. Well, it seems, we'll not solve this mystery based on documents published by the chancellery.
Domestic flights and the most controversial route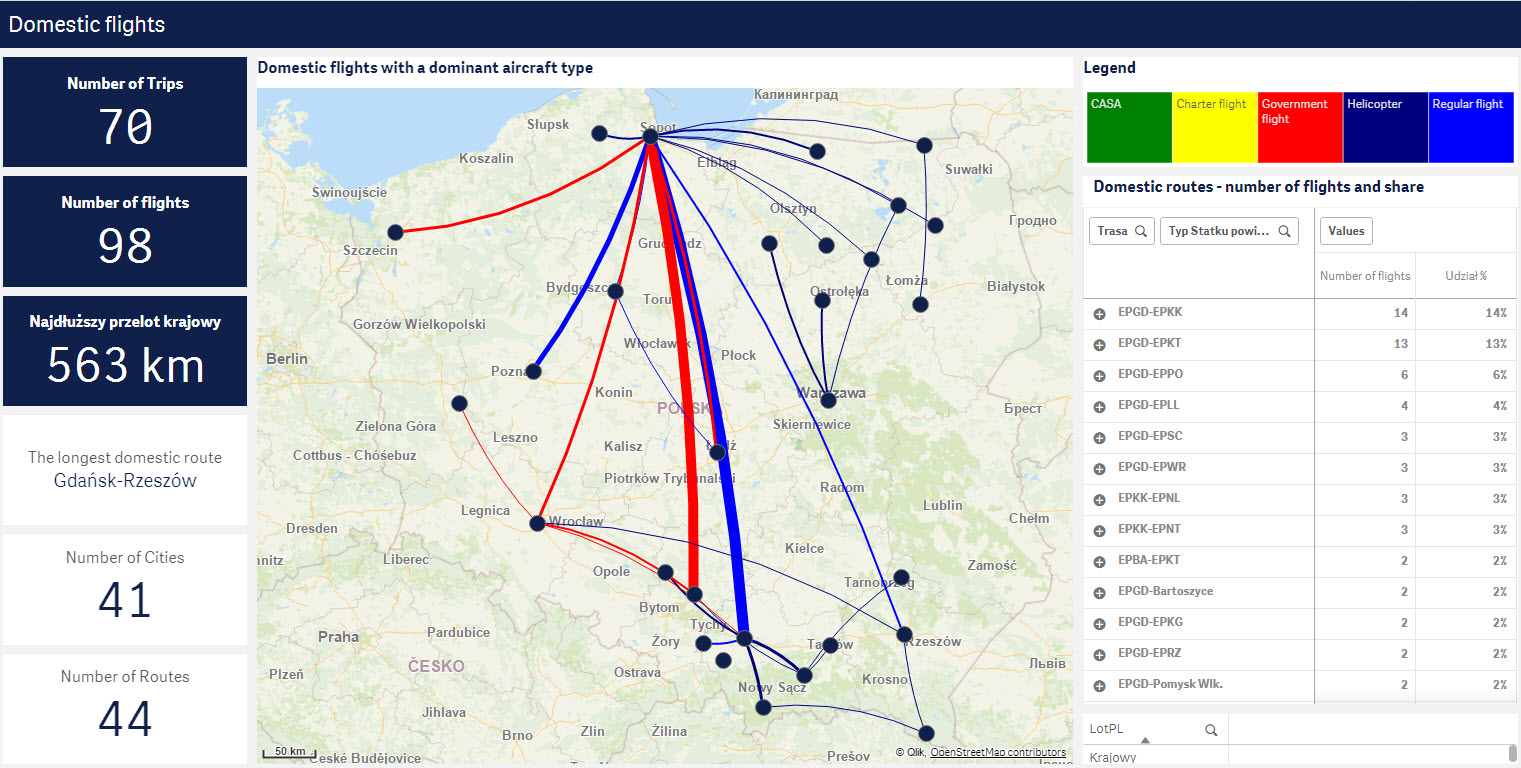 When the air scandal came to light, the Law and Justice party immediately announced Donald Tusk used government planes as a private jet. The former Prime Minister lives in Gdansk, 300 km away from Warsaw. That issue was raised by Newsweek back then in 2012. I decided to check it myself. Donald Tusk made 374 flights between Gdańsk and Warsaw, which is 56% of all domestic flights. 162 regular flights (light-blue color) and 208 trips on board of government aircrafts (red color). In addition to that, 4 helicopter flights (dark-blue color). The interesting things is, he usually traveled with planes in the Western Poland (there are numerous airports where you can land) and with helicopters in Eastern Poland (not necessarily). Below you can see routes made from and to Gdansk.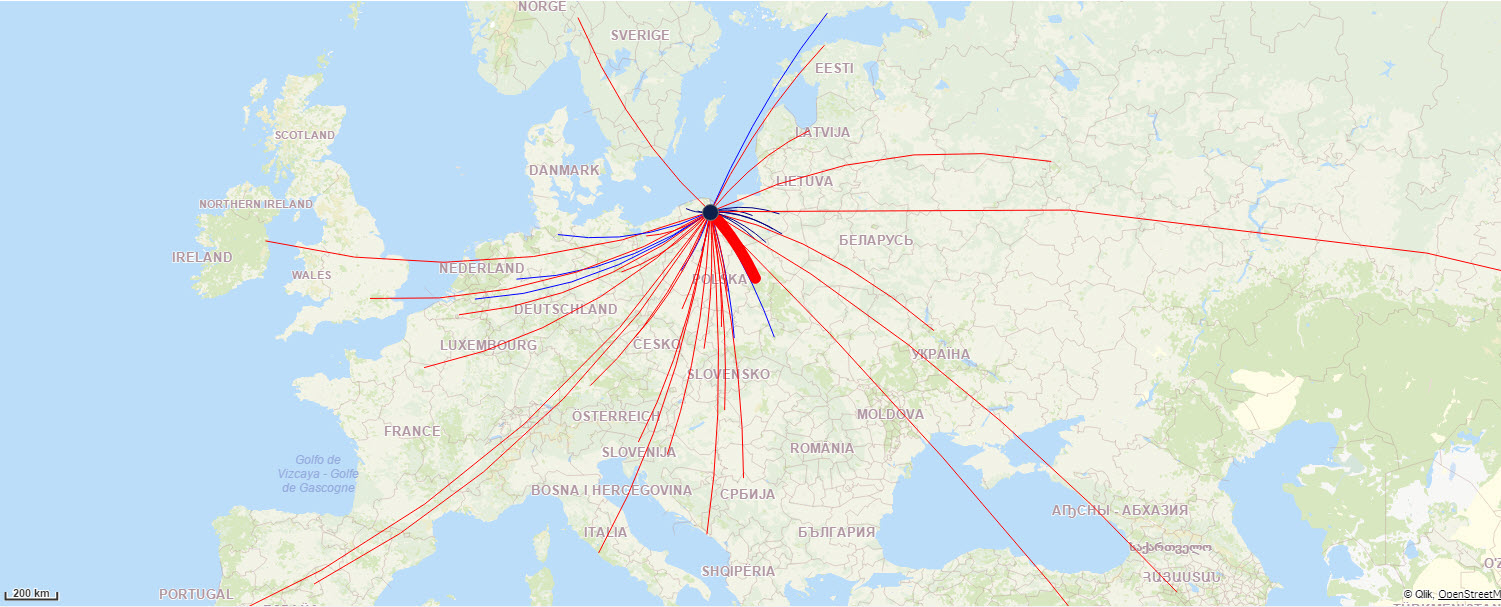 Apart from the dominant Warsaw's route, we'll find another 48 domestic and international destinations. I guess some of these flights might have been incorrectly labelled: routes with connecting flights via Warsaw or international destinations. Not surprisingly, most of flights were made on Mondays and Fridays. We should also mention, weekend flights were not uncommon.

How did the Prime Minister travel?
Almost two thirds of flights were made on government planes. We should pay an attention to relatively high share of regular flights. Charter flights and those made with CASA were very rare.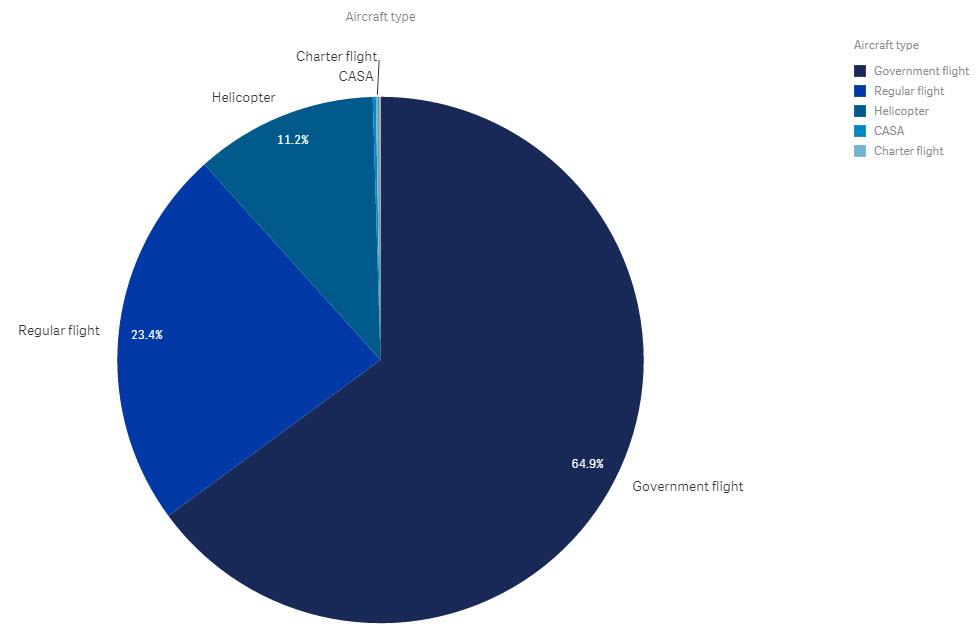 I was quite surprised with a quite significant number of helicopter flights – 1 out of 9 on average. We can get a little bit broader picture after putting together the map below, event calendar and aviation knowledge. Firstly, Donald Tusk usually 'helicoptered' himself to small towns, far from regular airports. Keep in mind we are analyzing the period between 2007-2014. Since that time, the road system has been significantly growing. Another case is an aircraft flight to another airport (right behind the polish border) and a final leg made with a helicopter to the final destination. Helicopter was also commonly used in case of emergency  (railway crash, bus accident, flood in 2010). Yet, these situations were infrequent.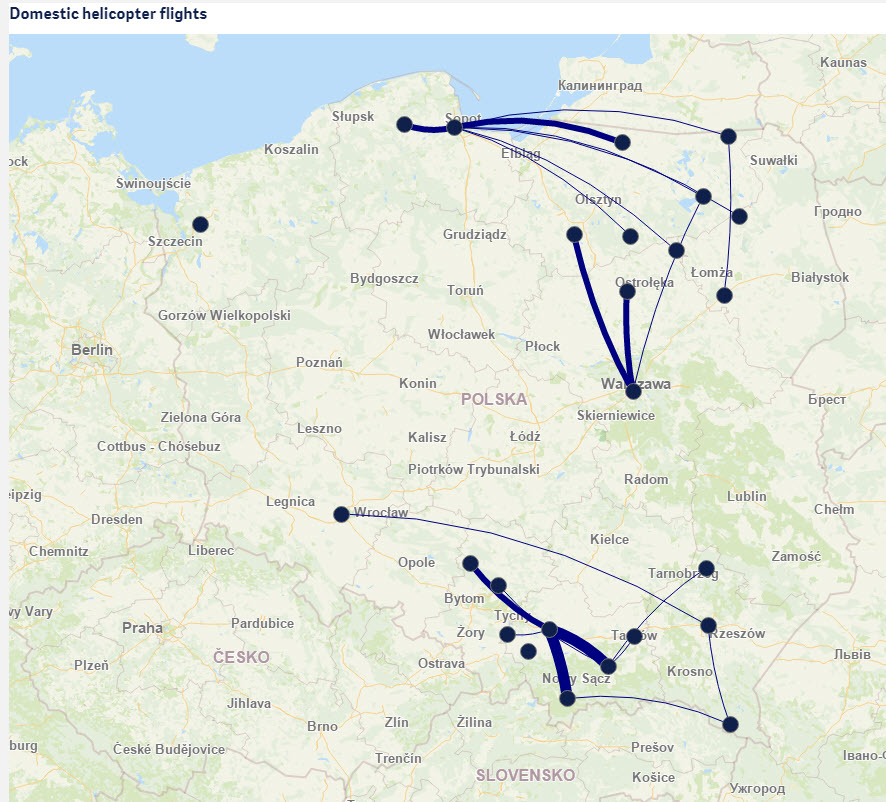 Flight frequency

As you can see Donald Tusk traveled more during his first cadence. He traveled most frequently between 2010 autumn and summer 2011. There is one more traveling peak in Q2 2014. At that time, two important events overlapped: the outbreak of conflict in Ukraine and UE energy union negotiations.
What shall we take into consideration?
First of all we should move populistic slogans aside. Public authorities have to fly and that costs a lot. That's a fact. Based on various experiments, other models,  which may bring savings, do not work. Our government officials are responsible for spending and collecting billions of euros. That's why it's extremely important they are provided with convenient work environment. Being fresh and rested may result in success in tough negotiations. That is worth much more than costs of using the government jet fleet. Comparing costs of regular flights and government fleet is like comparing apples and oranges. Firstly, the Prime Minister never flies alone. The delegation may consist of dozens of persons. Naturally, it's not easy to book such a number of tickets and coordinate all passengers from day to day, especially when your meeting calendar changes constantly. Cost of chartered flights can easily exceed an average cost of flight in a government fleet. Prestigious issues are equally important. Imagine a situation when entire delegation is getting up from the table because its plane is departing soon.
It turns out, making the final assessment of traveling activities is not so easy. Well, unless we're talking about obvious cases of abuse when a government jet becomes a private cab.
If you are interested more in technical aspects of the analysis presented above – let me know. For all nerd-Analysts I will add more about 'sort-of-ETL' in Qlik soon.
* Screenshots taken in my own application, built in Qlik Sense
* Photos sourced from galleries published by public institutions and Gulfstream website
Data Sources:
* Donald Tusk flight list published by the Chancellery of the Prime Minister of Poland
* Wikipedia – foreign visits of Donald Tusk
* Business trips of the Prime Minister Donald Tusk