If your SME business (see the screen below) is registered in EU, it's your lucky day! Thanks to the DigitaliseSME project you can get 4 weeks of our services for free. Really, your only cost is lodging and meals of our consultant. The service fee and travel is covered by EU.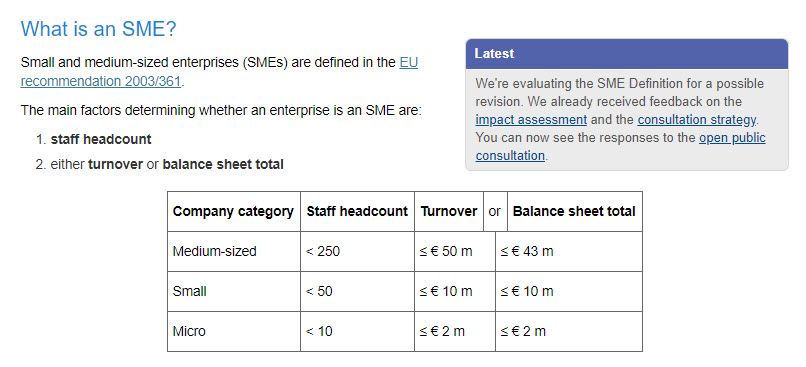 What is more you don't have to get through a long, complicated and painful process, typical for EU programs. Paperwork is short and easy, the final agreement should be signed in more less two weeks. In addition to that, there is NO typical limitation as e.g. 20 companies from 20 countries. No, funds are still there. Just enroll to the program and we will help you to proceed. However, the program is closing shortly (November 2019) so we should hurry up with the registration.
The program is held be the European Entrepreneurs CEA-PME association. DataMiners has been registered as a Digital Enabler in the program.
Next steps:
Contact us: office@dataminers.io We will prepare necessary documents
Make yourself familiar with program conditions on https://digitalisesme.eu/about-digitalisesme/
Register your company at https://digitalisesme.eu/register/ You take the path on the left-hand side (For Company)
In case of any questions, feel free to contact us!